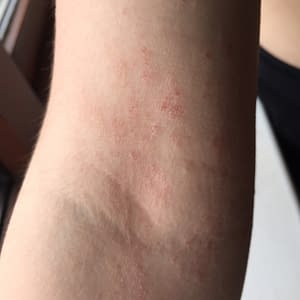 ---
One in twelve adults have eczema or dermatitis, a condition causing the skin to become itchy, red, dry and cracked. Doctors and NHS guidelines recommend moisturising as the best way to manage eczema.
Unlike thick, prescription medical emollients, HydraNure's unique formulation absorbs quickly into the skin and works faster, in some cases within 24 hours.
Understanding your skin and avoiding known triggers is key to successful skincare management. Try to use unscented, unperfumed and natural products like HydraNure to avoid flare ups.